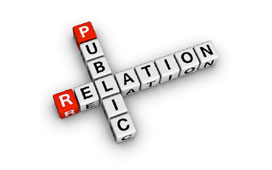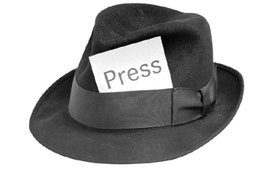 14 May 2013
A Word on PR Continued
Our first article dispelling some of the myths of PR concerned the most traditional aspect – writing a press release – and in this follow-up article, we take a look at the face to face aspect of PR: meeting your public.
It's probably worth reminding ourselves at this point of the various "publics" that any company deals with:
- Your customers
- Your prospective customers
- Your workforce
- Your surrounding community
- Your suppliers
- Your professionals (Bank, accountant, lawyers etc)
There are many ways to engage face to face with your customers and prospective customers but probably the most obvious one is through attendance at shows or exhibitions. If you exhibit already, you will be familiar with the drill:
- Reserve the space
- Book the hotel
- Nominate staff to man your booth
- Select the products for display
- Review the graphics
- Etc etc
But how many just stop here? Certainly, you will meet potential customers who visit the show but you need to maximise your presence there and encourage them to make a point of searching you out.
Therefore, issuing a press release to relevant publications that will be previewing the show and also to the show organisers (who will be publishing information on the show website) will help drive traffic to your booth.
Your show press release should be specifically relevant to something unique, such as a new product or service, giving them a reason to visit you. Our first article gave some tips on how to do it.
Most exhibitions will have a media centre, where journalists gather to register and also to see what exhibitor or product information there is and you should place half a dozen or so copies of your press release in the special display units there. Quite often a journalist will make a personal visit to a stand as a result of seeing something in the media centre that has caught his or her attention. Check back after a couple of hours, to see if you need to replenish your display.
Presentations
To tie in with your attendance at the show, it is worthwhile checking to see if the organisers are holding workshops or discussion panels. If there are any where your company has an opportunity to offer a benefit to the proceedings, make a point of contacting the organisers well beforehand to see if you can participate.
Many of CMA's clients have participated like this and it is an invaluable support to your presence at the show and the other brand building activities you are carrying out. The endorsement value to your company by taking part cannot be underestimated. The knock-on effect is that organisers may invite you to participate in the future, further underlining your company's credibility, in addition to offering further opportunity for PR.
Road Shows
While on the subject of personal appearances, do consider the potential for taking your message to your market in a one-to-one format. Not always relevant to every business but when it is, the powerful way information can be delivered is unbeatable.
The method – simplified here, obviously – is to research prospective customers in a given geographical area and find out if their personnel would like to attend a presentation and Q&A session, held at a suitable venue (i.e. hotel) over the lunchtime. This way, the prospective customers' employees do not miss out on too much work time and learn things about their industry which may help them in their work – and all in a convivial surrounding.
The beauty of this is that you are not laying out any money until you have genuine interest from prospects and then you can tailor the presentation to suit the audience perfectly.
If you would like to know more about any issues raised here, we would be pleased to discuss further, whether it is to help you plan your PR or to help you with a DIY solution.
BACK TO LISTING