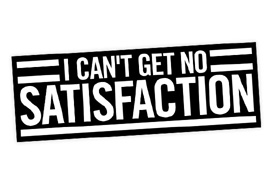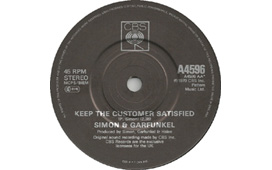 24 July 2017
Get satisfaction!
In this day and age, where building a relationship with your customer is paramount, customer satisfaction is hugely important, probably more so than it ever has been before. Through keeping your customer happy, you can nurture and grow the all-important relationship and develop them into a long-term loyal (and ideally profitable) customer.
It's not your product, it's you
Undoubtedly, the quality of your product is a critical factor, but the days of delivering a quality product and measuring customer satisfaction by looking at your sales figures and bank account are over. As the relationship between buyer and seller becomes ever more intricate, so should your ways of measuring satisfaction be. These days, your customers interact with your company across many different channels. In fact, 56% of all customer interactions are multi-channel. It is important to ensure that your customer is satisfied with your company on every single occasion they interact with you, i.e. all the touchpoints between you and your customer.
Touchy feely
In order to be able to measure how well you perform across the different touchpoints, it is necessary to map them out and clearly define the customer journey and at which points they interact with you. Some of these are easy to identify your website, your store, your sales people, etc. But it is important to realise it covers everything from when they might see an ad or an e-mail, to when they contact your accounts department, see something on social media or even when they talk about your products or company with an acquaintance (word of mouth).
Of course, depending on your business, these touchpoints can be wildly different, but dividing the customer journey into distinct parts can be a useful way to map the touch points;
What happens before people make a purchase?

Do social media, reviews, testimonials, word-of-mouth, website, advertising, PR, etc. play a role?

What goes on during the purchase process?

Do they go in to a store or office, talk to a sales person, see promotions, interact over the phone, see a point-of-sale promotion, etc.?

Finally, what happens after the purchase has been made?

Does your process involve Invoicing, transaction e-mails, service and support, help centre, follow ups, etc.?
It is important to remember that each of these can be broken down into smaller parts as well; if a customer visits a physical store, they might encounter signage, a parking space, a sales person, product displays, a cashier, a receipt, and a plastic bag in addition to the actual product.
It will really pay off to put yourself into the shoes of a customer and walk through the process if they
Have a problem that needs solving
Hear about your product or business for the first time
Make their purchase decision
Encounter your business after they have made a purchase
Map your touchpoints carefully and see if your customer's experience is as you'd like it to be in every aspect of your business.
How you can measure the performance of the various touchpoints to understand how satisfied your customers are we'll look into next time…
BACK TO LISTING