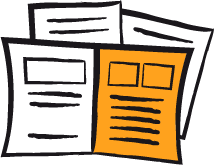 Traditional Marketing
Although "Traditional" Marketing might sound like it has nothing to offer, the elements that made up the marketing mix as we knew it before social media and mobile marketing came to the fore, still have a powerful role to play in today's marketing. In fact, as part of the thought leadership and content creation "wave", some of these have become more important than ever. Outside of the digital realm, we offer:
Video and Film Production
Moving images and user interaction are becoming an increasingly important part of the marketing mix, thanks to numerous enabling technologies in the marketplace. CMA's partnership with cutting-edge filming and media production companies means we can offer your business cost effective solutions of the highest quality.
Some examples of our video/film work:

Data Sourcing & Lead Generation
Data sourcing and lead generation can be a tricky and costly exercise for companies to undertake. The myriad of differences in costs and quality make finding the right contacts at the right price difficult. CMA's partnership with one of the UK's leading data sourcing agencies means we can help your business maximise ROI.
Advertising, Media Planning and Buying
Embarking on an advertising campaign can be an expensive and complex exercise, and making sure you get the best ROI for your investment is not easy. CMA enjoys excellent relationships with some of the best media buying agencies in the market today, helping you get the most out of your marketing spend. Our creative team, gifted in being able to devise innovative visual solutions will ensure that your product or service is presented to the target audience with the right appeal and appropriate tone of voice.
Examples of some of our ads:

Corporate Literature Design
Extending your company image through perfectly positioned corporate literature can represent a powerful way to make a statement about your business and products. CMA has a team of designers that will create fresh and modern designs to help you stand out in today's overcrowded landscape. Our ideas will be relevant, innovative and logical – rare commodities in the world of professional marketing.
Some examples of our corporate literature:

Printing and Direct Mail
"Traditional" marketing solutions like brochures, flyers, leaflets, etc. still have an important role to play in today's marketing mix. In fact, there is somewhat of a shift away from e-mail marketing back towards physical mailings especially with the emergence of new personalisation technologies. Digital printing techniques and cost effective mailing solutions have further contributed to this trend. CMA's strategic partners in this area operate at the forefront of these latest developments, enabling us to offer the latest print and direct mail solutions at extremely competitive rates.
Public Relations
Social networking is changing the face of modern PR and marketing communications. CMA's offering would not be complete without another strategic discipline focussed on PR, social networking and marketing communications in today's environment. Whether your company is looking to engage with customers directly via social networks or wish to launch a new product line at a live event, we are here to support. For many of our clients, understanding the finest of technical details of their product has an immediate bearing on the manner in which it is presented to the target audience. It is here that CMA can offer you that cutting edge that will help secure the coverage you need in both traditional and digital media.
Some examples of our work: