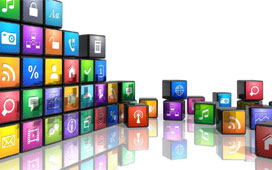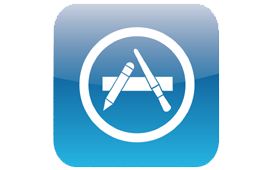 11 June 2013
All You Wanted to Know About Apps...
We all know that mobile marketing (marketing utilising mobile devices such as smartphones and tablets as primary platforms) is an emerging and fast growing market. We won't bore you with the statistics, but smart phone and tablet penetration is growing rapidly and will continue to do so for the foreseeable future.
Alongside this growth, we're seeing the emergence, and rapid expansion of the mobile app marketplace. Apps can be developed for all sorts of business tasks or objectives and for a variety of audiences. Primarily, they serve to either make certain information more easily accessible, or simplify the completion of certain tasks. Therefore, they can be especially suitable for meeting internal communication challenges, as well as outward bound marketing, and deepening relationships with existing and even prospective customers.
Given the huge growth and buzz surrounding apps, it is very tempting to dive in and develop an app. After all, "everybody else is doing it, so why can't we?". But in reality, it is not as simple as that. Developing an app that is underused, overly complex, or simply unnecessary can, at worst, be damaging to your brand and business, or at best a waste of time and money.
So when considering whether an app is what you want or need, bear in mind that an app is NOT an alternative to your main website, nor a mobile version of it. Remember that virtually all smart devices these days can access the web rather easily, so if a person can achieve everything that the app offers by going onto your website, you are much better off ensuring that your website is mobile friendly.
The main criteria of apps is that they are very highly targeted, both in what functionality they offer, as well as target audience. The following are functions that apps can be developed for:
- Communication with a specific target audience
- Information management, such as updating CRM or other data platforms
- Customer service where customers are enabled to get in touch with your company quickly and easily
- Live Engagement such as a location based applications to enhance the on-site experience
Essentially, when considering an app, the following questions should be considered:
- How does an app fit into our overall marketing strategy and what will it add?
- What do we want the app to achieve? What need, of which target audience, will it address?
- How many of the identified target audience have smart devices? How many of them would use an app to meet the identified need?
- How will the app integrate with, and enhance the functionality of, our existing website?
- How can we make the app functionality and design as simple as possible?
- How can we make sure the app stays up-to-date and does not become obsolete?
- How will we promote the app and encourage the target audience to use it?
Of course as part of all of these questions, you should also consider which company to choose to develop and promote the app. But as we can help you with all your app needs, why choose anyone else?
BACK TO LISTING