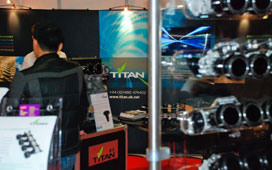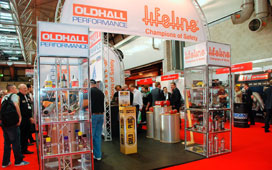 10 September 2015
Be Prepared
As "show season" will be upon us before we know it, we thought it made sense to provide a little reminder on how to make the most of your shows and help you prepare.
Exhibiting at a show is all about maximisation. Generally it is quite a large investment so you have to make sure you make the most of it. This is all about preparation as you sow the seeds of a successful show well before you've even shown up….
Set goals
Naturally, the first thing to determine is what you are going to the show for; what are you trying to achieve? It may be that you are launching a new product, or that shows are one of your main sales events. However, even if you don't have anything new to launch and traditionally don't generate on-stand sales, shows can still be a very effective way to further enhance customer relationships, make new contacts and maintain the company's profile.
So clearly define your objectives and then formulate a plan to make the most of these. Consider the audience attending the show. What sort of people attend? Who in your company is best placed to interact with these people and fulfil the objectives set? Consider for instance whether there is a public or student day at the event where it may be prudent to add a HR person to the stand staff to collect CV's and chat to people about possible employment opportunities.
Announce your presence
Virtually every show these days will have a dedicated press team, that will be crying out to hear from you, as it makes their job of generating content about the show that much easier. Establish early on who the press team are and find out what is on offer. Make use of this facility as it is a cheap and effective way to tell the show audience about your company and what you are coming to the show for.
Often there are secondary events to the main exhibition such as workshops, networking events or conferences, and attending or having a speaking slot at these could be a very effective way to network, raise your profile, inform your audience and help make the most of your presence there. So look out for these events and determine how they can assist in achieving your show objectives.
Depending on your objectives, you may well wish to run a supporting advertising campaign, specifically focussed on the show and your presence there. Especially with new product launches this will be a must, so consider what publications the show attendees will read and target your ads to them to help you make the most of your show presence.
Being mindful of these opportunities can mean the difference between having an effective show or not, and most of this is before you have even thought about the stand itself….
BACK TO LISTING