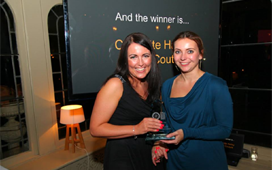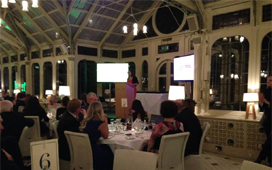 20 August 2014
CMA Backs Social Media Awards
CMA, one of the UK's leading business to business marketing companies, has teamed up with Zest Communications to sponsor the Zest Social Media Awards.
The Zest Social Media Awards, now in their second year, were created to recognise those businesses that have managed to make significant gains through the use of social media. Entries are accepted from small to medium sized businesses across the UK, and the winners will be announced during the awards evening at Kilworth House Hotel on November 13th.
Businesses can enter in the following categories:
Social media practitioner of the year
Social media newcomer of the year
Best social media campaign
Best outcome for a single social media post
Best service on social media
Entries can be made before the 12 September at www.zest-communications.co.uk/awards/.
"We are delighted to welcome CMA Marketing on board as event sponsors," said Zest Communications Managing Director Libby Langley. "We have been working together with CMA for a number of years now. They are a great company to work with, so it is fantastic that they wanted to be a part of our awards evening."
Pim van Baarsen, Managing Director of CMA Marketing commented: " We are very happy to be part of this event, as the use of social media is getting increasingly important in business-to-business marketing and so it is about time that people's efforts in the area are rewarded."
BACK TO LISTING