Case Study: Fergus Walkinshaw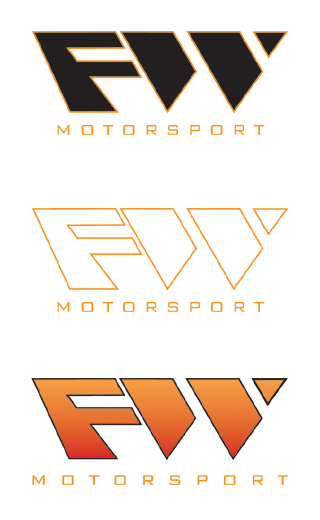 CMA were approached by up-and-coming racer Fergus Walkinshaw to assist him in creating a profile on-line. This involved coming up with a logo, designing and building a comprehensive website, as well as designing elements for his social media presence on both Facebook and Twitter.

Logo development
For his logo, Fergus was keen to explore a design that would draw inspiration from the famous TWR logo used by his father's company, but at the same time add a more modern twist. A number of options were explored for this, and Fergus, who also builds the Ginetta G55 he races, took a typical hands-on approach, being very much involved in creating the final logo. A number of different versions of this were created to ensure effective usage in a number of environments.

Website
Having established the logo, attention then turned to the website design. Given Fergus' innovative colour scheme for his car, it was felt the website needed to follow suit and a slick, modern design was created utilising the black and orange colour scheme Fergus traditionally races with. In terms of functionality, the website has a lot to offer; users have access to the latest news stories, interactive image galleries and a comprehensive events calendar detailing all Fergus' races for the season, and giving users the ability to get direction to the venues and store the event in their outlook calendars by the click of a button. The website further features several useful widgets, an integrated wordpress blog, links to all Fergus' social media sites and the ability to sign up to a newsletter. The site further features a comprehensive Content Management System (CMS), giving Fergus and his media team full control of not only all the website content, but also its menu structure and the various on-page widgets.

Social Media
Naturally, Fergus is utilising social media sites Twitter and Facebook, and we designed relevant images and background to make these "fit" with the website design. Follow Fergus via twitter at. https://twitter.com/#!/ferguspr and like him on Facebook via http://www.facebook.com/FergusWalkinshaw .