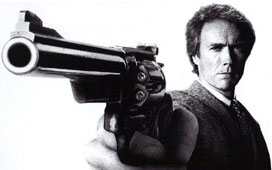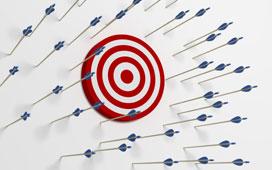 22 June 2016
Do You Feel lucky?
Dirty Harry asked it, Google gives it as an option and a great many companies out there must be feeling lucky if their marketing "strategy" is anything to go by.
What are we talking about? We are talking about those companies that simply pick one marketing activity, have a go at it and hope for the best. We see this time and time again; people putting up a website without a campaign to promote it; companies taking a stand at an exhibition without telling anyone that they are there, or conducting a direct mail campaign without following up. Doing these things essentially mean that you are just relying on luck to make them work.
My mum always used to say that if something is worth doing, it's worth doing properly, and the same applies here. These days, this means that you cannot do a marketing activity in isolation. Sure, back in the day, you could run a single campaign in isolation and get some replies, but hey, that was when the fax machine was a new thing and there simply weren't that many ways around to reach your target audience.
It is a very different situation today however, with more communications channels available to the average person than ever in history, making sure your message cuts through all the noise is harder than ever before. Research indicates that on average a person is exposed to as much as 5,000(!) messages of a commercial nature a day. So if in the midst of this maelstrom of incoming information, your one, single, isolated piece of communication reaches the intended person, then you, dear reader, got very, very lucky indeed.
Many would argue that for instance taking a stand at a show is expensive enough, and are not willing to invest a little more in the supporting activities, but how many of you would install a new machine in the workshop but then not spend the money to give it quite enough space to be operated efficiently?
There are a great many ways to communicate your marketing message to your audience so consider how all these ways can work together and support each other, especially when building up to a show or an event. As you have invested in this activity, why would you not make every effort to ensure it will work as well as it can?
So when planning a marketing activity next time, consider what else you can do to support it and make sure that there is as much chance as possible for your target audience to notice your messages.
Or, instead, you could ask yourself this question; Do I feel lucky? Well, do you?
BACK TO LISTING