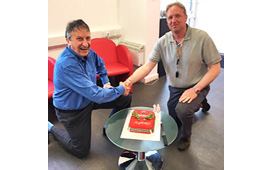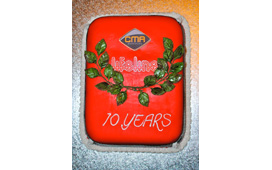 28 June 2017
Fighting Fires With Lifeline For 10 Years!
In 2007, Jim Morris MD of Lifeline Fire & Safety Systems – manufacturers of fire suppression systems and other motorsport safety products – realised that the company was on the verge of a step change in its development and saw the potential for it to become a global brand.
Already, the company had secured distributors in most continents and, due to safety procedures becoming more stabilised and mandatory, Lifeline was now equipped to ramp up R&D in tandem with production to satisfy the growing worldwide marketplace. Working closely with the sport's governing bodies had helped the company stay one step ahead of the competition and also underpinned its authority in the design of new products.
However, Jim realised that this knowledge and product perfection needed to be made public if he was to achieve the company's global objectives and sought the help of CMA to create an ongoing awareness campaign, targeting not only the company's core motorsport market but also the emerging markets in defence, aviation and marine.
The resulting campaign, rolled out to the motorsport sector, encompassed print and digital media, press and public relations, permission marketing, exhibitions and sponsorship – all under the new "Champions of Safety" umbrella devised by CMA.
Fast forward 10 years and we see that Lifeline has indeed achieved its ambition to be a truly global brand in motorsport, borne out by the fact that, of the 60 racecars entered for this year's Le Mans 24 hours, there were Lifeline products on 47 of them!
In celebration of the 10 years that Lifeline and CMA have been fighting fires together, a special anniversary cake was commissioned and delivered by CMA's founder, Geoff Cook, and was enjoyed by Lifeline's workforce at the morning coffee break.
BACK TO LISTING