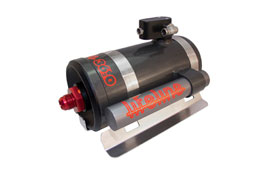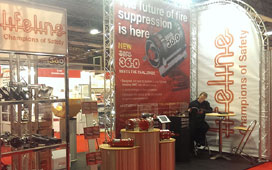 10 March 2015
Helping Lifeline move fire safety on
It's not every day (or week, come to that!) that we become involved with launching a product that is destined to become a game-changer in its field. But that's exactly what happened when we were asked by client Lifeline Fire & Safety Systems to help them launch their new Zero 3620 fire suppression system, initially for World Rally Cars and similar extreme off road events such as rally raids.
THE BRIEF
Lifeline's managing director, Jim Morris was very clear what the task was: "The product design was very critical in that the FIA had stipulated much more stringent requirements for suppressing fires in both the cockpit and engine bay but our engineers came up with a novel – and we think, unbeatable – solution.
"Once we had tested the system exhaustively," Jim continues, "it was obvious we had a game-changer on our hands, so we asked our agency, CMA, to devise a campaign that would get that message across."
CMA'S RESPONSE
With show time approaching in 2014, it was obvious that we should work towards a launch at Autosport International in January, as the product would be available in late Spring 2015 and we would need to generate interest among potential early adopters of the new system.
THE CAMPAIGN
CMA's strategy was to develop a mixed media campaign comprising:
Advertising – press and online
Media Relations and PR
Exhibition display
E-newsletter
Strategically, it was essential that there should be a powerful positioning statement and out of a creative brainstorming session, the campaign headline "The future of fire suppression is here" was born, which was then integrated across all the tactical activities cascading down from the launch at Autosport International.
THE RESULT
It's too early in the product's life to quantify the effectiveness of the campaign but Jim Morris is positive about the product's future: "Our marketing campaign has brought focus onto Zero 3620 in a very vigorous manner and interest has been exceptional. We're ahead of the game and it's good to note that so many people now realize that!"
BACK TO LISTING