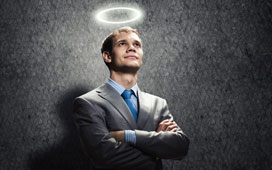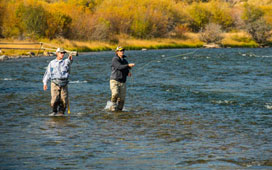 22 June 2016
How to be a Good Client
Agencies like ours are constantly telling their target audience just how good they are at what they do and how they could transform your business. In this article, we'd like to turn this around somewhat because – as with most things in life – the client/agency relationship is a two-way street.
What you get is what you give.
When you, as a client, are selecting an agency, you are quite right to ask what to expect from them and they will undoubtedly be able to tell you.
But after hearing their eulogies, ask them what they expect from you. After all, even though they may have good experience in your sector, they cannot know how your business operates or what your business objectives are. To prepare you for their questions, we have created a basic checklist for your reference – one that will not only help you decide if they are up to the mark but also to ensure that you, as the client, can help them deliver the most accurate and cost-effective marketing communications strategy for your firm.
Make a list of your business and sales aims and objectives
For example, an agency will create a different strategy should your main objective be to prepare the company for sale in 5 years' time, compared to one of launching into a different sector in 2 years
Be explicit in your brief
The more you can tell the agency about the products or services you are selling, your sales peaks and troughs, the better job it will do for you. If the agency has to dig out the facts themselves, the end result will be delayed.
Be honest about your marketing budget
It's important to have an accurate breakdown of current costs ready, so an agency can see where savings can be made and better value obtained.
Don't underspend
The surest way of overspending on marketing is not to spend enough to do the job properly in the first place. When you're jumping over a chasm, you can't jump half way; so take a decent run-up to ensure you get to the other side. That budgeted overspend can be pegged back later in the schedule when you see targets being hit.
Set high standards
Your product is the best you can make, because you are always striving to deliver better value for your customers; make sure your agency will do the same on your behalf.
Give your agency time to research
When preparing a B2B campaign, it can be difficult to determine which advertising media will perform better for you but with the growth of digital media coming into play, greater opportunities to split test and analyse stats before committing to a long term campaign are being created.
The model client is the nirvana sought by the model agency and, to reiterate the earlier phrase, it's a two-way street where no agency or client can ever be perfect for each other but we hope that the process above will help you achieve the brand building qualities and sales results you are seeking.
BACK TO LISTING