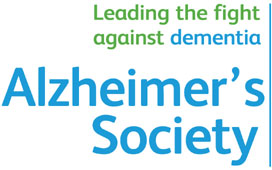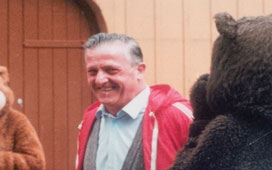 06 July 2015
Kirsty takes on Stonehenge
Kirsty, 22 from CMA Marketing is taking part in a demanding trek from the north of Salisbury, along medieval trading routes, rolling hills and steep valleys to Stonehenge as part of a fundraising effort for Alzheimer's Society.
Hoping to raise over £250 by taking part in the Stonehenge 25-mile challenge on 5 September 2015, Kirsty's contribution will help over 800,000 people in the UK who are suffering from one form of dementia or another.
Participating in the event has a very personal significance for Kirsty, as she explains: "I have decided to take part in Stonehenge Trek for Alzheimer's Society after losing my Grandpa earlier this month. As a family we have experienced first-hand the emotional and physical journey that living with the Alzheimer's and Dementia can cause not just for the individual but for the family as a whole.
I'd really like there to be some good come out of our sad situation and raise money for others affected in the hope that one day there is a cure and nobody has to go through what my Grandpa and family have gone through in the past few years.
I'd love to run a marathon or do something big, however, having a knee problem means that it is not possible at the moment. I've chosen to do this 25mile walk as an alternative.
No matter how little, your support would mean the world to me and my family."
Jeremy Hughes, Chief Executive at Alzheimer's Society, added: "We are delighted that Kirsty is giving her time to support Alzheimer's Society. One in three people over 65 will die with dementia. It is more than just memory loss; it robs people of their lives and has a devastating impact on families and loved ones.
"As a charity, we rely on the generosity of individuals like Kirsty to help us continue our vital work. Please back Kirsty in her fundraising efforts so that Alzheimer's Society can continue leading the fight against dementia."
To sponsor Kirsty please visit, https://www.justgiving.com/Kirsty-Young10
BACK TO LISTING