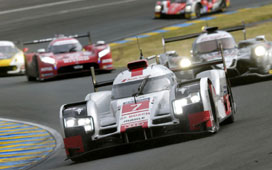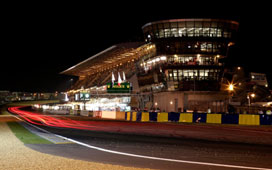 25 May 2016
Lessons from Le Mans
The Le Mans 24hrs. Undeniably one of the great races in the world, and throughout its history a positive hotbed of technical innovation, which was very much the reason for its inception back in 1923. Traditionally, Grand Prix (F1) racing was where car manufacturers went to showcase their ability to make fast cars with the focus being speed; Le Mans focussed on reliability and fuel efficiency.
Over the years, significant advancements have been introduced at the race in terms of aerodynamics, engine technology and brakes, a tradition that carries on today with Porsche, Audi and Toyota all deploying hybrid technology in their LMP1 contenders.
With the old adage that you "race on Sunday, sell on Monday" holding true, racing has always been an excellent marketing platform for automotive brands, and again, Le Mans is no exception here. Despite the fact that F1 has undoubtedly overtaken Le Mans in terms of overall popularity and global appeal and audiences, winning the Le Mans 24hrs is still "a big deal".
It is telling that since 1999, the pinnacle of Audi's motorsport programme as a brand has been the Le Mans 24hrs and not F1. Despite a period where manufacturer participation is F1 was widespread, Audi continued to buck the trend and focussed their efforts on Le Mans instead.
In doing so, it used its motorsport platform to develop and promote technologies like Direct Fuel Injection, their TDI Diesel technology, their hybrid technology and even Ultra, their light weighting efforts. In the subsequent years, we have seen these technologies migrate from the race- to the road machines, and Audi consciously and deliberately played on this in their marketing messages.
Not only did they feature the Le Mans cars and technology in their TV ads, clearly explaining the links between the high profile race and their road car technology, they also embarked on a myriad of different marketing strategies through social media, PR, content marketing and even affiliate marketing with fuel partner Shell to drive the message home at all opportunities that their Le Mans efforts directly help the development of their road cars.
Audi have taken full advantage of the fact that the rules and regulations at Le Mans allow for interesting technologies to be developed, but moved into genius territory by using marketing to make the racing programme so obviously an expansion of their road car programme, not just to their customers, but also to the board and shareholders, ensuring the programme remains well funded and supported by the top brass.
It is not just technological breakthroughs that we can see at Le Mans, we can see some clever marketing too….
BACK TO LISTING