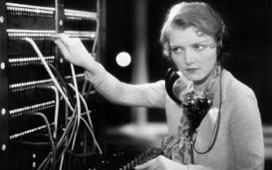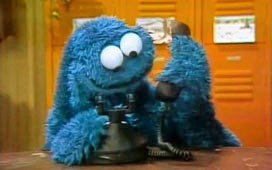 10 September 2015
One Moment Caller, I'll Just Put You Through
One of the biggest problems faced by companies that trade in with other businesses (B2B, in marketing-speak) is how to follow up contacts for new business.
In your company's marketing programme – whether devised by you or your marketing agency – there will be an agreed schedule of activities that should cover such things as:
Exhibiting at shows
Networking events
Direct mail campaigns
to name just a few.
Following up prospects
With the first two of the above examples, you gathered names of people you met, whereas with a Direct Mail campaign, you mailed out to a database of likely prospects. Either way, they all need to be followed up, otherwise, you are just leaving it to chance, hoping they will contact you.
Hope isn't a word in the marketing dictionary
So what are you going to do?
Business owners and even some sales managers in technical and professional companies find making a "cold" follow-up call difficult to make. The psychology is simple to understand: you dislike cold-callers (you're sure to have taken nuisance calls from compensation solicitors at home), so you find it difficult to put yourself in their position. And you also can't face the idea of being turned down.
The call has to be made
So it is agreed that, whether you want to do it or not, someone has to follow up that lead. In most consumer direct response businesses this is a given and many of them have a dedicated team to do this. However, with most of the B2B companies we work for, even very large ones, this would be considered a luxury. But there is a professional answer; read on.
Outsource your fear…and relax
B2B telemarketing is different. The pitch is different. Professional telemarketers that we engage on behalf of our clients to follow up a Direct Mail campaign don't try to sell anything. Their objective is to secure an appointment for you to visit them, to give you the opportunity to make your pitch on a one-to-one basis.
Horses for courses
You understand better than anyone else in your company how your product or service can be of benefit to a prospective customer but you also realize your limitations in making a number of sales calls. A professional telemarketer will do this for you, building a relationship with your prospect's gatekeeper in a way that neither offends or misses the point, until they secure that appointment.
Don't discount telemarketing as a follow-up strategy to help turn prospects into customers. It's certainly not for everybody but it's certainly worthy of consideration.
BACK TO LISTING