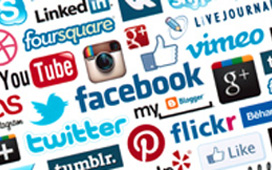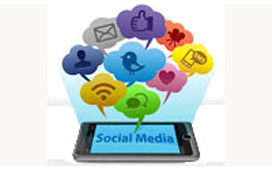 25 May 2017
Social Media Pitfalls to Avoid…And Some Useful Tips
So, you are taking social media seriously, and are no longer pushing for followers and posting whatever you fancy when you fancy it, but instead you've done the sensible things and are now working to a sound strategy. However, this doesn't mean you can't still get things wrong and below we introduce some of the top annoying social media habits that people still fall foul off…
Posting content without checking the facts
Fake News! It's all the rage and it is vital to ensure that you don't contribute to spreading it if you wish to maintain your integrity and stay relevant to your followers. So make sure you check the validity of what you are (re-)posting. A quick google search can help here and it's better that you do it to make sure, than one of your followers to then spot it is not correct!
Posting all the time
Think overload. It is not necessary to compete with others churning out their posts. If you overload your follower's feeds with posts, they will start to tune out and ignore them, so make sure your posts are relevant. Some times are better than other for posting and there are studies that show the recommended best days and times to post on social media. Here's a helpful overview:
| | | |
| --- | --- | --- |
| Platform: | Best Day(s) to post: | Best time(s) to post: |
| Facebook | Sunday, Saturday | 09.00, 13.00, 15.00 |
| Twitter | Wednesday | 12.00, 15.00, 17.00, 18.00 |
| LinkedIn | Tuesday, Wed, Thurs | 07-08.00, 12.00, 17.00, 18.00 |
| Instagram | Monday, Thursday | 08-09.00, 14.00, 17.00 |
Constant self-promotion
Even though you might argue that this is the whole point of social media, people on the whole do not like to be sold to constantly, and so try and refrain from doing this. Of course, you want to mention your products and services, but not at all costs, or all the time. Focus instead on education, information and entertainment so people are happier to receive your marketing messages when they are part of an overall mix. Generally, apply the 80-20 rule; which means that 20% of your posts should be about your brand, the rest should be focussed on building relationships with your followers.
Automated messaging
We say automated messages are a big no no! They don't include a personal touch and can turn off your new follower. You can always send a little tweet saying thanks for the follow, have a nice day, etc. but give it the personal touch and not make it look and feel like an obvious auto-response.
Informal posting
Always remember the audience difference when you are posting on your company page; you are not posting to your family or friends. Social media for your business should be treated with a professional touch. Its ok to post fun and interacting posts but try and keep them relevant to your industry and audience.
Following all the trends
Before jumping on the latest hashtag that is trending, maybe do a little research on the story behind the hashtag. You will find some horror stories on the internet where businesses have misunderstood the hashtag. Well-known brands have been known to associate themselves inadvertently with total undesirables – all because they didn't take enough care to research behind the hashtag – to the detriment of their brand!
Always check the hashtag is relevant to you before posting.
Buying Likes and Followers
This is not something we would recommend. There are websites out there where you can buy followers/likes. This usually does not work for your business because the followers are not relevant to your business needs. You are far better off starting from scratch and building your network with real likes and followers, that way you are interacting with people interested in your comments, brand and products.
Multi-platform posting
No matter how much time you could save by automating things so that one post is shared across different platforms (esp. Facebook, Twitter and LinkedIn), don't. each channel is different and the audiences expect the information to be delivered appropriately. Shared posts only showcase you are lazy…
Ignoring requests from your audience
The best advice we can offer is when someone has taken their time to message you on social media you should respond as soon as you can. In fact, 32% of customer expect a response within 30 minutes, 42% within the hour. This includes out of hours, so even if you cannot manage that, make sure that responses are timely.
Now you know about these common pitfalls, try not to fall foul of them. In terms of your strategy, you should always focus more on providing quality content and responding to your audience, and less on how much you post and how many followers or likes you have. Remember your goals and ensure that your posts help you to achieve them.
BACK TO LISTING