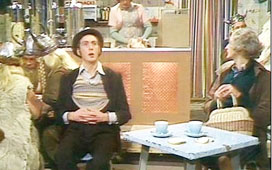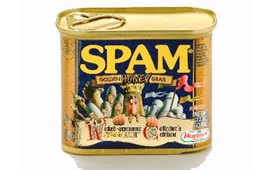 28 April 2016
SPAM, SPAM, SPAM
We've run pieces about email marketing before (aka e-newsletters) but we can't begin to emphasise how effective it can be, done in the right way, so we would like to share a few more important points with you.
5 Hot Email Marketing Best Practices
Here are a few "best practices" you should keep in mind as you develop your email marketing campaign. They'll help you to get through to your potential customers more effectively.
1. Make sure your email isn't spam


Everyone has some sort of spam protection software included in their email accounts these days. Your job is to learn about spam filters and the things they identify as spam so that you can avoid having your email sent straight to the junk box. For example, using the words "Free" or "Discount" in your subject line might get you flagged.
Here's a link that may help.
2. Personalise your emails

Address your subscribers as individuals - not as generic groups. A person who feels like he's being addressed as a single person is more likely to respond to you than someone who feels like he's a nameless face in a crowd. It's easy to slip some simple code into your email template so that the names in your address book pull through.


3. Make it easy to unsubscribe


As silly as this sounds, making it easy to unsubscribe from an email list is paramount. The easier it is for a person to unsubscribe the less likely they will be to mark your email as spam or file a complaint with a better business bureau. The unsubscribe link should immediately take your subscriber to a page where they can opt out - no questions asked - no additional email confirmations necessary.


4. Send emails on Tuesdays and Wednesdays


Tuesday and Wednesday are notorious for being the best days to send emails if you expect a high response rate. On these days people are already over the last weekend and they're not yet planning for the next one. They're open to communication and, in some cases, are looking for something to do.


5. Be consistent


Be consistent in both your communication frequency and the look of your newsletter. If you promise to email your clients once per week - do it. No more, no less. People appreciate things that they can grow to expect and are sometimes resistant to change. Don't change the format of your newsletter or email unless you're absolutely sure it's going to be viewed as an upgrade.
In the time taken to tap this article out I received 10 emails, 4 of which are email newsletters that I've subscribed to. They arrive regularly each week and quite often have valuable information. Would I consider your email to be just as valuable?

If you'd like to know more about email marketing, we'd be pleased to discuss any issues you may have.
BACK TO LISTING