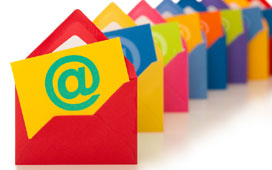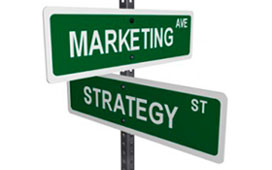 12 May 2015
The 5 steps to E-mail Ecstasy
We all get tons of e-mails every day. Some are fun, others are not. Some are useful, others are not. Some are trying to sell you something, some are not (or are they??) and of these, some you read, while others you don't. So why do you read the ones you do? And how can you get others to read yours?
Having a strategy, that's how.
To devise a successful e-mail strategy, there are 5 steps:
Define Audience
Set Goals
Manage Lists
Build Schedule
Review Success
We'll focus on item number one today, and look at the rest in future editions.
Defining your audience
If you wish your e-mail campaigns to be a success, it is vital you know exactly who you are targeting and why. By knowing who you are talking to, you can ensure that your message is focussed, relevant and clear, and this makes your communication all the more attractive.
The first step in getting this right is by looking at yourself. If you don't know your business inside out, you won't be able to figure out who it appeals to, so start by reviewing your business and (re)defining what you do. Here are some questions to assist you with this:
What do you sell and what is its purpose?
What is your Unique Selling Point (USP)?
Who do you compete with?
Why do your customers buy from you? (or why should they?)
Try setting up Google alerts or utilise the social media monitoring tool Brandwatch to pick up social media buzz about your brand, products or competitors. Without a clear picture of yourself and your place in the landscape, it will be very difficult to determine who can benefit from your business or products.
The next step is to consider your audience, so ask yourself another couple of questions:
What are your audience demographics (age, gender, location, etc, etc.)
What is the reach of your product?
What are your audience's hobbies and interests? (psychometrics)
It may even be helpful to create personas to help make it all manageable. Try building up the key information into an actual person, with a name, personality and maybe even a photo. This can help you visualise your target audience. When doing this, consider things like:
Age
Job Title
Responsibilities
Biggest challenge for them this year
Their top 3 goals
So after doing all of that, you should have a clear picture of who you are aiming your messages at, so the next step is setting goals. Join us next month to find out how!
BACK TO LISTING