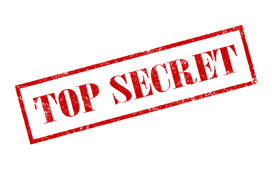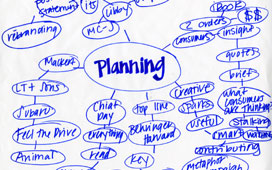 09 July 2013
The Secret of All Great, Co-ordinated Marketing Campaigns
A famous French chef once said: "You can have the most creative recipe, the finest ingredients and the best kitchen equipment – but if your planning is poor, then so will be your meal."
And when you come right down to it, that's pretty much the same in any profession. But in marketing, it's much more critical. The whole business is waiting for the campaign to deliver response but if the planning is poor, then so will be your sales.
In this article, we are going to focus on the key aspects of planning a campaign and, so long as you have a clear understanding that marketing is there solely to help you achieve your business objectives, you will see a clear picture of the next few months emerge.
For simplicity's sake, we are going to assume that your business is in motorsport and that you sell your product or service to people or companies engaged in various forms of racing.
You know the build season isn't so far away and there are various motorsport shows coming up and let's say you are anticipating attending one or more of them. To help you plan your marketing around them, consider following these steps which will also hopefully vindicate your decision to attend. Please bear in mind, each bullet point could easily have a number of sub-bullets!
Step 1
- Set a sales target
- Create a budget
- Set marketing goals
Step 2
- Determine who your target audiences are made up from
- What are the methods of delvering your message to them?
- What do they need to know?
Step 3
- Decide the creative approach
- Examine the various media options
- Create a strategy for manning your stand
Already, you can see a plan emerging through these three steps and obviously, each company's answers will be different but the point we are trying to make is that, by sticking to a plan, all your employees can see at a glance where they may, or may not, fit in. In addition, when you need to make changes to the plan, you can see how those changes affect other elements of it and adjust accordingly.
An important point to remember, when considering your media options for either advertising or PR, is that most monthly publications work on quite long lead times for provision of copy. For instance, the September issue of some magazines will be closing for press in about a week's time; this is because the September cover date magazine actually hits the bookstalls during the first 10 days of August.
Complicated? You bet. But we've been living with this scenario for years and its second nature to us. Why do the magazines do it? Easy – it's so they get extra shelf life and more readers. More readers = better circulation figure = higher ad rates.
We'll be putting some more meat on the planning bone next month. In the meantime, if you want to know more, call us. Initial advice is always free.
BACK TO LISTING