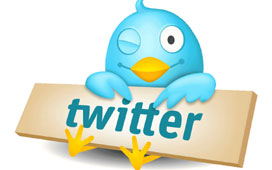 10 September 2013
Time to Take Social Media Seriously
We all accept that social media is "fun for the kids", and many of us are also happy to accept that in business to consumer marketing, social media can play a role. But when it comes to business-to-business (B2B), many of us decide that social media isn't worth it. The time has come to reconsider this.
The Rise and Rise of Social Media
Recent research conducted by B2B Marketing and Circle Research indicates that the use of social media in business-to-business marketing has steadily increased in the last few years and will continue to do so. The three big hitters here are Twitter, with 85% stating they have a presence on this platform, closely followed by LinkedIn (82%) with YouTube in third with 77%. Despite the fact that Facebook is only in fourth place, it has still shown growth over the last few years.
In addition, usage of the platforms has also increased. The number of tweets has risen by almost 300%, the number of LinkedIn posts with 200% (since 2011). Twitter, LinkedIn, YouTube and Facebook were all identified as usual platforms for businesses marketing to businesses. In this regards, Twitter and LinkedIn lead the way with 75% and 74% of respondents respectively branding them "most useful" at the moment. The research further indicates that Google+ is currently seen as a small channel now, but 29% indicated that they expect this to be the most useful channel in 12 months time.
Why Use Social Media?
While it is nice to know that social media is increasing its relevance in B2B marketing, this does not mean anything in itself if it is unclear what the channels can be used for. The below graph indicates the 4 stand-out uses for social media is Driving traffic to the website (55%), Branding (54%), establishing/maintaining thought leadership (48%) and generating leads (36%).
All the above figures have risen significantly since 2011, clearly showing that more and more businesses utilise social media to help market their business, even in the B2B environment.
This is further highlighted by the fact that 26% of companies allow all their employees to represent them on social media, while 54% have designated people within the business acting as the social media voice. Unsurprisingly then, 63% of companies do have company guidelines on best practice social media usage for their employees…. Does your business?
So we've seen that Social Media usage for B2B marketing is growing and becoming more and more relevant, but what sort of content should you use? And how do you monitor results?
These, and other questions, will be addressed next month. of course, if you can't wait until then, do get in touch and we will be happy to discuss your social media needs with you!
BACK TO LISTING