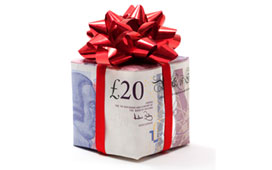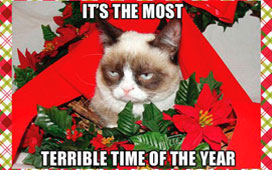 10 November 2015
Tis the season to be…WEALTHY
Halloween is over, and that can only mean one thing: our favourite C word! No, not chocolate, Christmas!!
It's probably the last thing you want to hear but right now is the time to target buyers.
In the business to consumer world it is blatantly obvious that this is when the masses go out shopping for the perfect gift for someone they dislike, buy a new hideous winter jumper and probably pile on the pounds with a mountain of party nibbles and booze.
However, these are NOT the guys we're interested in targeting. We're after those in the motorsport world. The reason being that show and build season is firmly in swing and this is one of the last opportunities you will have to prosper before the end of the year and the start of the new season.
Let's just call this your 'festive strategy' and start planning.
If you are a large famous retailer whose name begins with J and ends in ohn Lewis then you more than likely started planning your £7 million TV campaign in spring. There's a reason it is highly anticipated, after all.
Knowing we are not all in a position to do this, the key to success here is promotion through festive cheer and giving. Although this sounds like it may be a pointless exercise and you're not going to get any business straight away, bear with us, it's all about building relationships.
For those of you unfamiliar with festive cheer, here's a simple guide:
Christmas Message:
Wishing your customers, suppliers and potential customers is a great way not only to be genuinely friendly but if you do it in the correct manner it will make you stand out and they will remember you over your competitors.
We can send this message as:
An Email
Video message
Christmas card/direct mail
Website news post
Or through a Social media post to name but a few.
Naturally, you can combine several of the above if you wish.
Content:
The content is crucial as you need to remember that the point is not to sell something, but rather make your customer have a good feeling about your company and ensure that they remember you when the purchasing time comes along.
A great way to do this is to make your message memorable. This can be done by delivering the message in an original way, or give away something. This does not have to be product or a discount, but ideally is something fun and/or memorable that relates to your business.
This sort of approach would encourage your customer to continue their custom as they appreciate your customer service and effort.
In the long run, if executed properly, giving is getting.
If you would like our help in devising the perfect festive strategy get in touch.
BACK TO LISTING