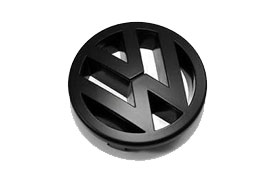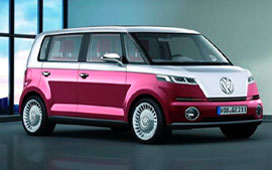 10 November 2015
VW: The Way Forward
Last month, we discussed the predicament that VW got themselves into after being found guilty of falsifying emissions test data for their diesel cars. They are facing fines, lawsuits and a global product re-call, and this has undoubtedly had a negative effect on their brand value. Here, we will look into what steps VAG could take to ride the storm and hopefully come out relatively unscathed at the other end.
Containment
We mentioned in our previous article that VAG are blessed in that the VW brand appears to be the only one being dragged through the mud by this, even though it also affects the Skoda, Audi and Seat brands. This is a huge benefit and means that if VAG can keep it this way, they will only have one brand to rebuild rather than three or four. It is very much in their interest to contain it to one brand and we can expect to see efforts to do that, and the ad here is an interesting example of that. So far, VAG have also done a brilliant job at containing the news swell. There have just about been enough press statements to address the issue, but they have refrained from releasing statements and holding press conferences to try and absolve themselves from blame, they have battened down the hatches and are lying low, which is exactly the right thing to do; the sooner the initial furore is forgotten the sooner you can start rebuilding the brand.
Transparency
The aforementioned ad also addresses another very important point; transparency. Given that they have been found, essentially, lying to their customers, now is the time to be open and transparent about all what is happening now. The worst thing they can do now is to try and bury anything or be economical with the truth. Undoubtedly, we will, in time, get some sort of statement explaining exactly what has happened. I should imagine that this will be in the form of a "rogue element" operating without knowledge or consent from the board. VAG have to conclusively show what has happened, how it could happen "under the radar", and crucially, what steps they have taken to ensure that something similar cannot happen again.
VW always stood for quality and dependability, and the management would not want to abandon that. They have to show that as a company they cannot tolerate what has happened, and announce changes to ensure that the previous brand image can still be upheld. This should help to draw a line under things and allow them to start re-building.
Rebuilding
After admitting guilt, VAG have a tough period ahead where they will have to ride out the consequences of their actions. Undoubtedly, negotiations with the various governments and legislators are ongoing to try and minimise the damage, and I am sure their legal department will try to do likewise with all the lawsuits that may be brought. The technical department will be flat-out with the re-call and implementing a solution. While all this is going on, the marketing and PR department will try and contain the fall-out while planning ahead on what to do after.
For VW, this has to be a return to their traditional values of quality. As they have shown as a first step with the ad, the exercise will be winning back the trust of the consumer. It is more than likely that the "lying low" strategy will be adopted for some time after things like the recall, fines and law-suits have been settled; you don't want to start a new campaign to re-build your brand on the back of negative publicity.
In due course, VAG will re-launch their brand with the release of new models and potentially some new technology (unlikely to be engine related). This will be treated as a fresh start and no mention will be made of diesels or emissions in the hope that people will have "forgotten" this sorry episode and get on board with the new and improved VW.
BACK TO LISTING