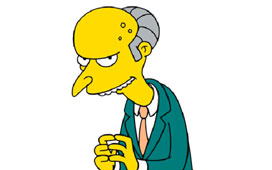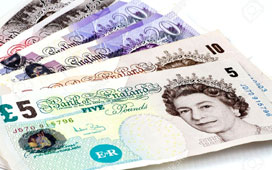 31 March 2016
Why Pay For Marketing?
Marketing is easy and anyone can do it, so there is no need to pay somebody money to do it for you. That seems to be the view of a great many businessmen and women out there and it does lead to some spectacularly poor marketing efforts getting out there. Of course, these people then see that their efforts are not working and thus label marketing as a gigantic waste of time and money.
The thing is, marketing is not a waste of time and money IF it is done properly. Given that without marketing your company can't get new customers, do you really want to leave it to chance and have a go yourself? Here are seven of the major pitfalls to avoid….
Having a go without a plan: Successful marketing doesn't just happen. You might gain some success with the odd campaign if you are lucky and having a fabulous product will certainly encourage word of mouth, but having a strategy in place (what you want to achieve, with whom and by when) will allow you to make informed decisions, test your methodology and track your success.
Follow the crowd: We see a lot of companies simply doing what everybody else is doing. If you are lucky you may pick up a small amount of business, but you really should make sure that your marketing helps your products and company stand out from the crowd and place your Unique Selling Points (USPs) right at the forefront of the customer's mind.
Do Nothing: Sticking your head in the sand hoping that you don't have to do anything is not an option. You can't run a business if you don't know where your next customer or project is coming from, so you've got to do more than sit around and hope for the best…
Go for a magic bullet: No matter how much they try to tell you otherwise, there is no one answer. It is called the Marketing Mix for a reason, so picking one activity and running that over and over again will bring diminishing results over time so mixing it up is critical.
Not tracking results: well, how can you tell if something is working if you don't track the results? Pretty basic stuff, yet one of the most overlooked aspects of marketing.
Ignoring E-mail marketing: amazingly, many people ignore the easiest and most inexpensive way to reach their audience and don't engage in e-mail marketing. E-newsletters and promotional e-mails should be part of anyone's marketing armoury.
Assuming anyone is your customer: Even Coca Cola don't try to sell to everybody. You have to accept that not everyone has a need or desire for your product, so targeting those that do is a critical to success.
These are some of the most common pitfalls one needs to avoid. It is true of course, especially since the advent of Social Media and the like, that there are a number of activities that one can undertake and turn into successful marketing campaigns. But why not bring in a professional for a few hours at the start to point you in the right direction?
Just as you (hopefully) wouldn't start building a house without consulting an architect and getting some drawings in place, you shouldn't embark on marketing your business without at least consulting a professional.
BACK TO LISTING